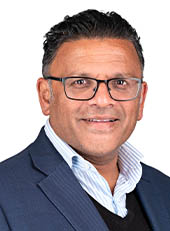 Steve Thomas
Partner in Dispute Resolution & Commercial Litigation
and Insolvency & Corporate Recovery
Steve's practice is insolvency, commercial litigation and corporate restructuring.
Steve qualified in 1991 and is an Accredited Mediator in Civil and Commercial disputes (CEDR). For more information about Steve's mediation, please click here.
Steve has previously been a partner and Head of Corporate Recovery in Leeds at a top 100 law firm.
Steve has acted for insolvency practitioners, financial institutions, funders and also directors and shareholders in all types of financial disputes.
Steve's practice has particular emphasis on asset recovery, guarantees and indemnities and directors liabilities including cross border insolvency and litigation in other jurisdictions.
Steve receives regular instructions from insolvency practitioners in respect of all matters including contentious and non-contentious insolvency, corporate or personal.
Steve also receives regular instructions from directors in respect of guarantees, and defending directors from disqualification and personal claims from HMRC.
Steve's practice focuses on finding the best solution for the client in the most efficient way.
Steve is noted and recommended in the Legal 500 by his clients and peers as an "intuitive" and "inventive "lawyer.
Experience
Acting for an overseas purchaser of a business from the administrator in the electrical retail business and to include advice for the new corporate entity in the new multi- million pound business.
Acting for a bankrupt in a multimillion pound asset recovery case with alleged assets worldwide.
Acting for liquidator in complex misfeasance and asset recovery concerning multi-million claims abroad.
Acting for directors of an insolvent company in respect of alleged loans in the Court of Appeal and personal claims from the HMRC.
Acting for directors in Directors Disqualification proceedings and seeking leave applications for disqualified directors when the director had been disqualified for in excess of 10 years.