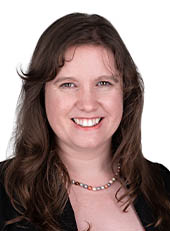 Alexandra Collett
Specialist in Commercial Litigation & Dispute Resolution
Specialist in Dispute Resolution & Commercial Litigation
Alex trained with Hill Dickinson in Liverpool and Chester and qualified in March 2008. She acts for individual, corporate and institutional clients from a wide range of sectors including financial institutions, higher and further education, manufacturing and retail. Alex deals with a broad range of commercial dispute resolution matters.
Her specialist areas are:
Contractual disputes
Defamation
Injunctive Relief
Professional negligence claims
Consumer Credit Act litigation
Education claims
Alex was listed in the Legal 500 2021 directory, along with colleague Emyr Kerfoot, with comments including:
'I love how they communicate to me like they work with me, and not just cursory letters. We have open, honest and frequent conversations on matters, and those are very valuable. It's nice to be able to pop in when driving past.'
'I feel like Alexandra Collett  is advising me like she truly cares. Not just a client, I feel like someone who really matters. Sometimes in litigation, due to costs and other factors it can feel uncomfortable, but when communicated to (sometimes by Whatsapp at my request) you can feel settled.'
'Emyr Kerfoot is a very able commercial litigator with a wide client base. Other members of the team include Alex Collett who has a first-rate understanding of commercial litigation. Both are result-orientated and their clients benefit greatly from this.'
'Whilst the team is not a traditional firm structure they act as though they are. They are happy to assist whether the case is large or small and treat all work with a high level of professionalism and they work as a cohesive team.'
'Emyr Kerfoot is extremely diligent, courteous and very knowledgeable in the sector with access to the right counsel for court work. Alex Collett is very on the ball and it is clear at meetings that she is fully prepared and efficient.'
Experience
Seconded for several months to a financial institution advising upon issues related to the Consumer Credit Act 1974. Defending a high volume of claims alleging unfair relationships, breach of statutory duty, misrepresentation and proceeding brought under the Consumer Credit Act 1974.
Acting on behalf of a bank and defending claims for damages and compensation for defective products purchased by credit card.
Acting on behalf of the manufacturer of farming equipment in a dispute about the supply of faulty machinery worth over £250,000.
Acting on behalf of the seller of a small business who faced a claim from the businesses new owner for breach of contract and misrepresentation