Emyr Kerfoot
Partner in Commercial Contracts, Dispute Resolution
& Commercial Litigation and Insolvency & Corporate Recovery
Specialist in Commercial Contracts Dispute Resolution & Commercial Litigation and Insolvency & Corporate Recovery
Emyr trained with Pinsent Masons in Leeds and qualified in 2004. He acts for a broad range of clients including large companies, owner-managed businesses, as well as individual clients.
Emyr has advised both national and international clients across a broad spectrum of industries and sectors.  He always adopts a pragmatic and commercial approach and is experienced at helping clients solve their problems and resolve their disputes.  His specialist areas are:
Commercial Litigation and Dispute Resolution
Professional negligence claims
Partnership and shareholder/director disputes
Injunctive Relief
Commercial Law & Contractual Matters
Corporate and Personal Insolvency
Emyr advises clients across a wide variety of matters, including shareholder and partnership disputes, general contractual, commercial and property disputes, and also professional negligence matters.  In addition, Emyr regularly advises on insolvency matters, both corporate and personal. He has extensive experience of conditional fee agreements, and the funding of litigation generally.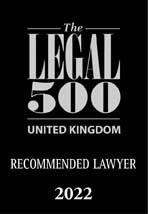 He was listed, along with team member Alex Collett, in the Legal 500 2022 directory, with comments including:
'We've been dealing with a matter for nearly 4 years and have got to know the team pretty well.. We are always able to contact them, even after hours and weekends. As the relationship has grown it is clear that we're getting more value then we're paying for in terms of billing and if anything, we find that the team find innovative ways of helping us that keep our costs to a minimum.'
'Emyr Kerfoot is an experienced commercial litigator who puts his client's business needs first. He works hard to pursue his client's case without issuing proceedings and fights the client's corner once litigation is underway. He assembles a team of counsel and experts and ensures that the client gets a team working for them, not just individual professionals. Emyr is thriving in the relative freedom that Excello provides and clients like the directness and informality to be found outside more institutional firms. Alexandra Collett has an excellent reputation as a commercial litigator and gets to grips with disclosure, leaving the opposition with nowhere left to hide.'