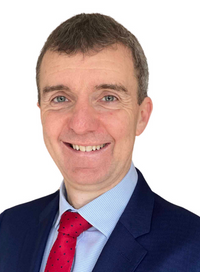 Rex Cowell
Partner in Property Litigation
Rex is a highly experienced property litigator. His work covers all types of landlord and tenant disputes on commercial and residential properties such as forfeiture, disrepair, rent arrears and contested lease renewals. He also advises on land disputes such as easements and boundaries.
Rex has fought numerous cases in the High Court and Court of Appeal but he also advises on disputes in the County Courts, the Property Tribunals and, increasingly today, in mediations.
His clients include property investment companies, individual landlords and commercial tenants. Rex also works for a number of firms of solicitors who have property departments but who wish to refer their clients to him when disputes occur.
During his career, Rex has been a partner at a regional firm of solicitors, head of litigation at a listed property company and prior to joining Excello, he ran his own firm specialising in property disputes for 14 years.
---
Experience
Advising a landlord on the disputed interpretation of a covenant to sub-let part of a substantial multi-let property. The case was fought through the courts and the landlord's interpretation of the covenant was upheld by the Court of Appeal.
In the context of a claim for renewal of a business lease, Rex defended a claim for possession on behalf of a commercial tenant. The reality was that the landlord was seeking to develop the site and wished to avoid paying compensation to which the commercial tenant was entitled. The case settled in the week before trial.
Advising a landlord of a mixed use development when a bar/restaurant on the ground floor caused substantial noise nuisance to the leaseholders on the upper floors. An emergency injunction was obtained to restrain the noise and this was upheld at the subsequent trial in the High Court.
On behalf of a commercial landlord, Rex recovered a six-figure sum for rent arrears from a well-known pub chain that had refused to pay rent during the coronavirus pandemic
Advising the freehold owner of a block of flats in respect of various unsustainable claims made by a leaseholder.  The matter proceeded through to a trial at which the freeholder was successful. Rex then obtained an order for costs and enforced that order by obtaining possession and selling the leaseholder's flat.