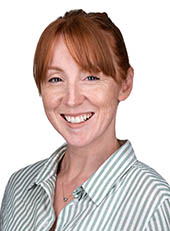 Victoria Edge
Partner in Real Estate
Victoria is a commercial property solicitor with over 10 years' experience in private practice and in-house. Victoria deals with all aspects of commercial property transactions including in particular corporate support work, commercial leases and residential development.
Victoria has worked for top-40 law firms in the UK as well as internationally. In 2007 Victoria moved to Sydney, Australia where she worked for King Wood Mallesons specialising in high value commercial property development and leasing. Shortly after Victoria moved in-house to an ASX top-20 listed property company as an in-house counsel where she was responsible for managing high-value and high-profile land acquisitions and land-swaps and managing all legal aspects of millions of dollars-worth of residential property development pipeline.
Victoria's in-house and international experience makes her an adaptable and commercially astute lawyer. Those who have worked with Victoria describe her as a diligent, pragmatic and solution-focused business partner.
Experience
Acting for residential developers in the sale of multi-million pound residential developments
The sale of retail asset portfolios containing hundreds of assets
The acquisition of "township" developments in New South Wales for over $100m in staged and overage payment structures
Joint ventures with the Western Australian government for a large residential "township" development
Overseeing the legal aspects of development of a large, flagship mixed-use development of retail and residential units in New South Wales
A land-swap involving $500m of commercial and residential assets