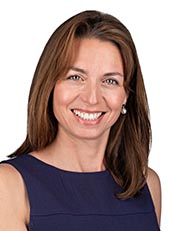 Suzy Giele
Partner in Employee Incentives and Employment
Suzy trained and qualified at Radcliffes & Co and has since worked for Allen & Overy and Olswang. She has specialized exclusively in employee share incentives for over 15 years. Suzy advises on the design, implementation and day to day operation of the full spectrum of employee share incentives and bonus arrangements, and the use of employee benefit trusts. In particular, she assists businesses with share incentives issues where they are preparing for or undergoing an exit event and she offers advance health checks in relation to existing share incentive arrangements to ensure that they are tax efficient and structured to achieve a smooth exit process.
Suzy advises on the tax implications of employee incentives as well as associated company law, securities law and regulatory issues and corporate governance best practice considerations. Suzy assists businesses on the employment law and HR aspects of share incentives and acts for businesses and individuals on incentives issues when employees are hired or dismissed.
Suzy has worked with businesses ranging from start ups and private equity backed firms to FTSE 100 companies and multinationals.