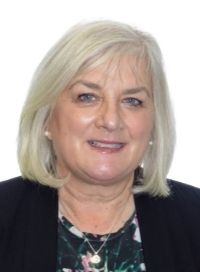 Sue McGorian
Partner in Real Estate & Property Development
Sue joined Excello in November 2020. She previously worked for Weightmans following its merger with Semple Fraser, where she had been a legal director since 2010. Prior to Semple Fraser, Sue was a partner at Hill Dickinson for eight years, following its merger with Bullivant Jones, where she had been a partner for the previous ten years.
With over 30 years' experience, Sue specialises in commercial property work (with extensive experience in the retail and development sectors) and residential development.
Sue has advised clients on a broad spectrum of high value property matters, dealing with complicated land assembly issues, planning and environmental matters, site acquisitions, joint venture agreements, development agreements, and sales and lettings with major national retailers.
Sue has also acted in the sale, acquisition and funding elements of investment property, general non-contentious landlord and tenant work and provided property input into renewable energy projects and corporate support.
Experience
The development of several food stores by the Morbaine Group for national food retailers such as Aldi Stores Limited and Lidl Great Britain Limited and Tesco Stores PLC. Sue has also acted separately for Tesco in other developments.
The development of various non-food stores with retailers such as B&Q. Sue dealt with the sale of the relevant investment whether before or after completion.
The acquisition of housing development sites for the Barratt Group in Winsford, Whalley, Rochdale, Upton and Prescot.
The acquisition of housing development sites in various locations across the North West, acting for Macbryde Homes Limited and Eccleston Homes Limited.
The securing of long term strategic land by way of option agreements and promotion agreements for the Barratt Group and Macbryde Homes Limited.