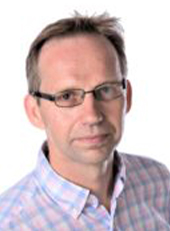 Steve Haggett
Partner in Private Client
Steve is a private client lawyer with over 25 years' industry experience and is a full member of the Society of Trust & Estate Practitioners (STEP) with one of his core strengths being able to build long-term relationships with his clients and other professional advisors.
Steve's specialisms include advising wealthy individuals to ensure that any bespoke tax and estate planning is both robust and flexible to achieve long term family protection and wealth preservation. He frequently represents clients with complex inheritance tax, capital gains tax, pre-owned asset tax and other tax issues requiring management.
Steve's work with clients regularly covers a wide range of issues including wills, Lasting Powers of Attorney, both estate and trust administration, along with associated financial and tax planning. He is regularly asked to act as both professional executor and trustee.
Prior to joining Excello, Steve previously headed up both the Trust & Tax Team for a Top 100 law firm before setting up his own boutique firm with his wife (a fellow lawyer) which they have run for a number of years.  Based in Shropshire, Steve has an extensive client base across the West Country, the Cotswolds and London.
Experience
Representing a London family in lifetime planning to remove land with future residential development value from substantial capital taxation
Undertaking will and other planning for multiple couples in second marriages to protect their wealth for the ultimate benefit of their respective children from previous relationships, whilst providing for the needs of the surviving partner
Advising multiple wealthy families on various complex will planning involving substantial business or agricultural assets and maximising all tax reliefs