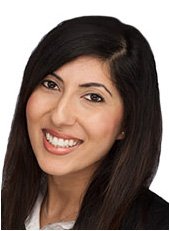 Shella Snehi
Partner in Employment
Shella is an employment lawyer with 14 years' experience both in-house and in private practice. Shella understands commercial sensitivities allowing her to focus on what clients can do rather than what they cannot, priding herself on giving commercial, practical and solution-focused advice.
She advises on employment related matters at every stage of the employment relationship and is able to provide training and work closely with businesses on HR strategy. She particularly enjoys working with SME's helping them manoeuvre smoothly within the employment law minefield so that the owners and managers can focus their minds on growing and developing their business.
Shella offers all round employment law services, tailored to her client's needs, from drafting contracts, policies, procedures and handbooks, advising on day to day employment issues, transfers, termination of employment, redundancy and settlement agreements, as well as dealing with restrictions or claims after the employee has left.
---
Experience
Shella is retained by a number of her clients under a employment law protection package through which she offers businesses a practical and comprehensive employment law package which is precisely tailored to the size and needs of her client's business. The package can be tailored to suit the client but typically provides a combination of:
Helpline advice when needed by means of direct and regular one to one contact with a dedicated specialist employment solicitor that is familiar with working with the business and its commercial objectives
Employment documentation review and redrafting as appropriate to keep up to date with changing legislation
Insurance cover to protect the business from having to pay compensation and additional legal fees in the event of an employment law claim
Shella works with her clients to structure a package for a simple monthly or annual fee providing the business with the ability to budget annually for employment law costs while giving peace of mind to the owners that they are handling employment issues and managing employees in an effective way, knowing they always having access to specialist advice when they need it.