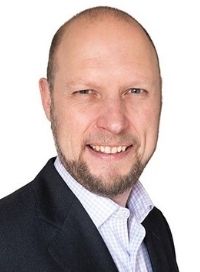 Scott Taylor
Partner in Commercial Litigation & Dispute Resolution
and Insolvency & Corporate Recovery
Scott is a client-focused and results-driven dispute resolution lawyer committed to providing the best service to his clients. Advising both claimants and defendants, he has extensive experience in resolving a broad spectrum of commercial disputes, including contractual disputes, professional negligence claims, Ombudsman complaints, reputation and brand protection disputes (e.g. defamation), insurance disputes, shareholder/director disputes, partnership disputes and contentious insolvency.
Scott enjoys building effective relationships with clients and business partners. He thrives on being involved in identifying the issues and objectives from an early stage, enabling him to implement commercial, pragmatic and cost-effective strategies for successful dispute resolution. He acts in a variety of business sectors for limited and public companies, professionals including insolvency officeholders, business owners/directors, shareholders, partnerships, charities, and individuals. He has extensive experience of alternative dispute resolution, including mediation, and is familiar with many litigation funding options, including conditional fee agreements, damages based agreements, insurance and litigation funding.
Prior to joining Excello, Scott was a partner at a specialist commercial litigation practice and at a leading commercial law practice with offices in Bristol and London, before which he was a partner and head of dispute resolution at a major national law firm.
---
Experience
Instructed by an international company to pursue a multi-million pound claim for breach of contract regarding the use and return of bespoke machinery in the oil industry.
Instructed by a high net worth individual with extensive business interests to bring a six-figure professional negligence claim against a barrister following his representation of the client in a defamation claim, achieving a very advantageous settlement for the client at a without prejudice meeting.
Acting for the majority shareholder and director of a limited company in a dispute with the minority shareholder and director. Advising the client on a successful strategy to remove the minority shareholder and director from the business and to avoid an unfair prejudice petition.
Instructed by a former director of a company to defend a claim brought by liquidators against him personally and against two of his companies for over £1 million for alleged misfeasance, preferential payments, and transactions at an undervalue.
Acting for the liquidator in bringing a six-figure claim against a former director for misfeasance and wrongful trading.