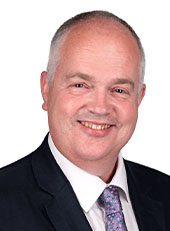 Phillip Bury
Partner in Employment
Phil is an employment solicitor who qualified in 2002 and has more than 20 years' experience dealing with HR and employment law issues. Prior to becoming a solicitor he spent almost 10 years as a senior manager in the private healthcare sector.
Before joining Excello Law Phil was an Associate in a leading regional law firm.
Phil acts for both employees and employers, however the main focus of his practice is acting for employers of all sizes and in all business sectors including manufacturing, service industries, retail and leisure.
He covers all areas of employment law from drafting contracts, policies and procedures through to employment tribunal representation. He particularly enjoys advising on TUPE transfers and reorganisations, reviewing and advising on HR strategy and negotiating exit strategies and terms for senior executives/employees.
Experience
Advised a European company on sensitive employment issues relating to a restructure of its UK operations.
Advised a national company on a sensitive reorganisation of its workforce which involved redundancy payments in excess of £1.5 million.
Acted for a national company in defending an unfair dismissal claim which had it been successful would have had a damaging effect on the company's reputation in respect of health and safety, in an industry where a good health and safety record is crucial.
Advised an employee on a successful exit strategy involving sensitive negotiations on complex pension issues resulting in a settlement worth in excess of £100,000.
Advised on and resolved a complex unfair dismissal, sex discrimination and equal pay claim which if not resolved would have had significant financial and public relations implications for the company.