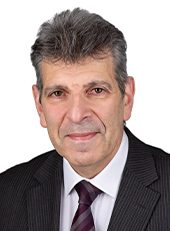 Paul Joseph
Partner in Dispute Resolution & Commercial Litigation and Property Litigation
Paul is an experienced commercial litigator who began his legal career working in shipping and international trade and commodities litigation, but now focuses on leasehold enfranchisement and residential service charge disputes and other property related litigation including matters relating to the law of estate agency.
With a directorship in a managing agency, Paul is one of the rare practising solicitors who understands the complexity and practicality of day to day property management.
Recognising the need to assist parties in stressful situations, Paul provides calm advice and looks for practical and quick solutions wherever possible thereby avoiding the need for formal litigation whether in the courts or tribunals.
Paul acts for property owners, landlords and tenants -whether corporate or individual – in both residential and commercial matters. He also acts on behalf of estate agents in connection with various aspects of the estate agency business.
Experience
Successfully acted on behalf of a client in the High Court in enforcing the terms of a declaration of trust against parties with charging orders over jointly owned property when the other parties challenged the veracity of the trust.
Successfully brought claims by leaseholders against landlord under s27A Landlord & Tenant Act 1985 and recovered costs under Rule 13 followed by successfully enfranchising the block of flats on the leaseholders' behalf.
Acted in preventing the use of a flat as short-term accommodation and successfully enforced the terms of the lease against the leaseholder in breach without proceedings.
Acted in various lease extensions both under the 1993 Act statutory procedure and voluntarily negotiated extensions.