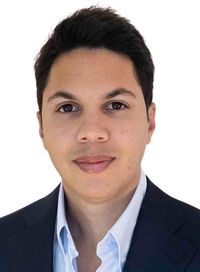 Nathan Lapsley
Partner in Business & Corporate
Nathan is a corporate lawyer and the founder of the specialist corporate law consultancy 458. Law, a trading name of Excello Law.
The majority of Nathan's practice covers transactional work for start-ups, venture backed companies, corporates, investors and entrepreneurs looking to buy, build and exit.
Nathan has a deep understanding of the acquisition and disposal of e-commerce and Amazon FBA businesses, having led on, or supported US counsel with, a vast array of deals in this space since 2019. Nathan's market leading experience of Amazon FBA M&A has allowed him to become the go-to deal lawyer for many Amazon FBA sellers and aggregators.
Nathan adds value through structuring, problem solving, negotiating and ultimately settling terms in a commercial and practical way. Clients regularly instruct Nathan due to his emphasis on keeping momentum in transactions, his integration with project teams across corporate finance, tax and accounting and his relentless focus on closing.
---
Experience
Nathan's core practice covers:
E-commerce M&A, with a strong emphasis on acquisitions and disposals of Amazon FBA businesses and companies;
General M&A, including acquisitions, disposals, investments and mergers across manufacturing and engineering, technology, gaming, packaging and indirect real estate;
Succession planning, including vendor initiated management buy-outs and sales to, and acquisitions by, employee ownership trusts;
Demergers, carve-outs, group reorganisations and simplifications for corporates and family-owned businesses;
Early stage investments and venture capital for start-ups and high growth companies;
Strategic joint ventures, particularly relating to complex real estate developments; and
General corporate advisory