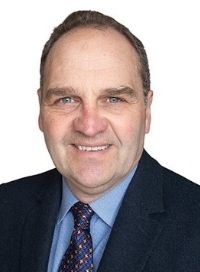 Mark Diomede
Specialist in Agriculture & Estates and Private Client
Mark has over 35 years' trusts and probate experience and frequently deals with larger estates and trusts containing agricultural and business property. He is also often asked to deal with cases involving unregistered land.
He is often recommended cases by fellow professionals for specialist advice in connection with the establishment, administration and termination of trusts, particularly for tax planning, but also for succession purposes. He frequently advises farming partnerships and farming companies
Mark acts as a professional trustee in a number of trusts, which include those established for disabled beneficiaries as well as bare, life interest and discretionary trusts.
Mark also acts as a Court appointed deputy for the management of the financial affairs of a number of individuals who have unfortunately lost capacity to manage their own affairs and also as a professional attorney.
---
Experience:
Establishment of a family farming partnership and arranging for the transfer of legal title. Subsequently re-negotiating an existing promotion agreement to allow the conditional sale of part of the farm for residential development
Asked to advise and implement a succession plan for a farming partnership and farming company, involving the establishment of two discretionary trusts, the amendment of an existing partnership agreement and the preparation of a shareholders' agreement
Establishment of a discretionary trust and the assignment of contractual rights for a development project
Advice on the distribution of business assets out of an estate including the exercise of a power of appropriation and the imposition of overage (clawback) on agricultural land
Implementing a series of overriding leases for mixed use former agricultural land and buildings