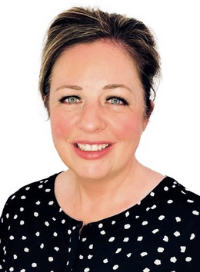 Lisa Evans
Partner in Real Estate and Residential Property Development
Lisa is an experienced property lawyer having completed her training at a well-established, niche Liverpool firm where she continued for nearly a decade. Lisa progressed to associate solicitor, then to partner and head of the property team at a well-known High Street practice, all while raising a young family.
Lisa acts for a wide range of clients from individuals to SMEs across the country and even worldwide, many of whom have given Lisa repeat instructions for the past decade. Lisa has a robust approach and is a lateral thinker and problem solver who believes there is always a solution. She has assisted many clients in complex property transactions, sometimes where the opposing party has been represented by a large national firm, and has built up good relationships with many lawyers from other firms who she has worked with on a repeat basis.
Lisa also prides herself on her strong relationships with third parties, be they agents, surveyors or commercial lenders, and feels this is key to providing innovative advice to clients.
Lisa enjoys building a rapport with her clients and really getting to grips with their business model and direction to strategically support and advise them.
---
Experience:
Drafting and advising on both the property aspects and the lending for a large three phase, multi million pound development site in Liverpool for an independent financial backer in 2018, and numerous times before for the same parties on different sites.
Providing advice and assistance in the negotiations for variations to commercial leases that have been required as a result of the Covid-19 pandemic and drafting and finalising the documents.