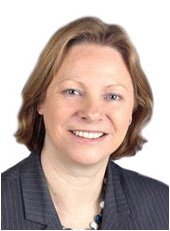 Judith Hogarth
Specialist in Employment
Judith has over 25 years' experience in the public and private sector specialising in employment law and employee relations. Judith also practices as an employment mediator; this balance brings a special blend of insights for reducing employment-related conflict, avoiding unnecessary litigation and delivering good value employment law services.
Since qualifying, Judith has worked for Simmons & Simmons LLP, the Engineering Employers' Federation and Salans. A tenacious litigator, Judith is equally at home with non-contentious project work – such as guiding an organisation through a business transfer or merger, the employment law and employee relations challenges of a major pension change exercise, or a root and branch review of employment practices. Whether in mediation, non-contentious work or litigation, Judith's key skill is staying focussed on what is really important.
She also has a deep interest in industrial relations law and practice and workplace pensions (having been a pensions trustee for more than 10 years and she holds the PMI award in trusteeship).