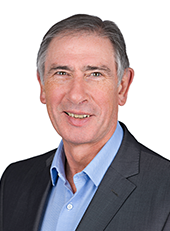 John Boydell
Partner in Business & Corporate,
Intellectual Property and IT Telecoms & Digital
A corporate-commercial lawyer with over thirty-five years' experience working closely with management teams in businesses across a variety of sectors. Through good times and recessions, understanding the challenges of and appropriate strategies for ambitious clients in both UK and international transactions has made John a trusted advisor. An entrepreneur in his own right, John formed, in 1998, his own internet services company, which developed its own secure money transmission and online shopping software, was an ISP and offered early access to VOIP services.
Accordingly, John developed expertise in the IT sector and has, in recent years developed further expertise acting on a number of renewable energy projects. He is also a director of a strategic planning and implementation consultancy for entrepreneurs seeking to build value in their businesses. A long list of contacts, both domestic and international, helps early advances in many projects, including those seeking additional funding or off-market opportunities.
John studied law at the University of Liverpool and at the UK's College of Law. He is an experienced non-executive director and board chairman.
John has broad commercial and transactional experience, focusing always on the right commercial result.
Experience
Lead quasi public to private UK transaction, value € 1 billion
Advising on the reverse takeover of Stobart Group, value £138 million
Advising in the UK and internationally in the launch of turnaround services franchise network in Malaysia
Advising on a significant funding agreement for a major charity with a high profile UK and international presence
Advised on a range of complex syndicated facility lending and leveraged private equity transactions