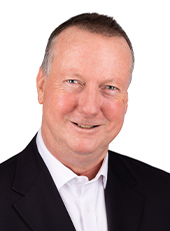 Gerard Cronin
Partner in Dispute Resolution & Commercial Litigation,
Intellectual Property and Sports, Media & Entertainment
Specialist in Dispute Resolution & Commercial Litigation, Intellectual Property and Sports, Media & Entertainment
Gerard is admitted as a solicitor in England and in Hong Kong. He has many years' experience in international commercial dispute resolution and multi-jurisdictional intellectual property disputes.
Gerard has acted in significant and high-profile commercial litigation cases before the High Court, the Court of Appeal and the House of Lords (now the Supreme Court) in England, and before the High Court and the Court of Appeal in Hong Kong. He has also acted for clients in proceedings before the European Court of Justice, the European Patent Office, the UK Intellectual Property Office and in domain name dispute resolution proceedings.
Experience
In addition to his dispute resolution and intellectual property enforcement experience, Gerard also has wide experience advising clients on intellectual property protection and exploitation strategies generally, and of formulating and assisting with the implementation of such strategies, both nationally and internationally.
Additionally, he regularly advises clients on reputation protection issues involving all types of media.
Gerard has significant experience in the obtaining and enforcement of injunctions worldwide. He has acted as a sequestrator, and as a supervising solicitor in connection with the execution of search orders in England.