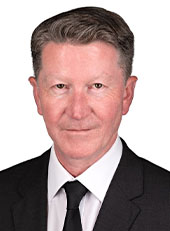 Dominic McGinn
Partner in Sports Law and Commercial Litigation & Dispute Resolution
Dominic specialises in sports law and all aspects of dispute resolution. He represents a range of clients including premier league footballers, football agents, individuals, small and medium sized businesses, property developers and property agents.
Dominic is an expert in complex contractual disputes, professional negligence claims, finance actions, privacy and media law, property related litigation and is experienced in all types of mediation.
He has handled many high profile cases including acting on behalf of fitness instructor Sarah Watson against a Manchester United footballer Marcos Rojo which led to the super injunction banning his identity being lifted.
He is the go-to lawyer for a renowned Spanish football lawyer for all legal matters in the English jurisdiction.
He is exclusively retained for all legal work in this country by football agencies registered in the UK who operate in Portugal, Spain, Argentina, Turkey, Emirates, Nigeria and Ghana.
Dominic was listed in the Legal 500 2022 directory, along with colleague Sarah Nolan, for both commercial litigation and sports expertise with comments including: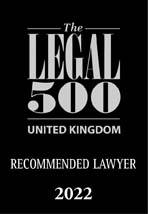 'Dominic McGinn is an excellent listener and communicator, he has a unique skill of taking complex matters and simplifying to clients which can be especially significant if you are not of a legal background. Dominic excels in strategy and how best to reach the desired outcome. His skill in dispute resolution is second to none and vitally gets the job done.'
'The team is professional, dedicated and committed. We could not have got through the dispute without the input, organisation and leadership from the team.'
Experience
Obtaining a £1 million pound settlement on a complex contractual dispute for a finance company
Acting for a developer on a £3 million claim and £4 million cross claim
Successfully defending a £500,000 professional negligence claim against a surveyor
Representing an internationally renowned footballer in a multimillion pound claim against a premier league club relating to image rights
Acting for football agents on a claim worth 9.4 million euros against Palermo football club
Acting for a football agent in a phone hacking claim against Mirror Group Newspapers
Representing a footballer who suffered a potentially career ending injury. Formulated and settled a claim worth £1.5 million pounds involving expert evidence from a top US surgeon
Advising a football agent relating to the amount owed under an agency agreement following the transfer of a footballer for 15 million euros
Acting for a premier league footballer on a claim against the player's agent for monies owed as a result of breach of duties