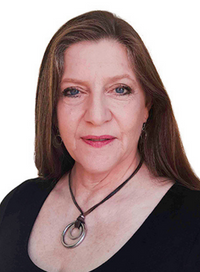 Abigail Howson
Partner in Private Client
Abigail came to law late, having already run her own business and with a practical approach to solving her clients' problems. She believes that her earlier career allows her to have a better understanding of the issues faced by her clients. She views part of her role as educational and always wants her clients to understand more about their matter at the end than at the beginning.
Abigail specialises in:
Wills, incorporating estate planning
Trusts
Probate applications
Estate administration
Lasting Powers of Attorney
Court of Protection Applications
She has a 1st class honours degree in law and, since qualifying as a solicitor, has furthered her specialism by joining the Society of Trust and Estate Practitioners (STEP), holding their diploma since 2009. She qualified as a notary public in 2019.
She joined Excello to focus entirely on her clients, allowing her years of experience and expertise to deliver the level of service they deserve, at a realistic cost to them.
Experience
Dealing with the estate of a businessman with significant business interests and assisting trustees to wind up discretionary trusts to migrate assets into family investment companies
Assessing capacity to assist a farming family in passing assets down the generations to minimise exposure to taxes on a potential development on farmland
Preparing and lodging applications to the Court of Protection for Deputyships and Trusteeships
Full estate administrations and Grant only applications for probate where families wish to deal with the administration themselves
Drafting wills and Lasting Powers of Attorney of all types