Sarah King
Partner in Employment
Employment Law Solicitor and HR Services provider
Sarah is an employment solicitor with over 15 years' experience including 5 years at partner level with a niche employment law firm. She has had responsibility for business development and also has experience of running her own business so understands the demands on the owner manager's time.
She has always acted for both employers and employees including conducting advocacy in the Employment Tribunal. She has designed and delivered bespoke employment law training to clients across the UK and contributed to a number of articles in national and local newspapers. She won Young Business Person of the Year for Lincolnshire in 2008 and was part of the firm that won the inaugural Law Society Excellence in Client Care award. Sarah also sits as a part-time Employment Judge in the Employment Tribunal.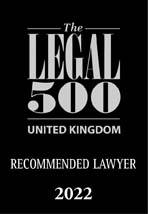 Sarah was listed in the Legal 500 2022 directory, with comments including:
'Sarah King is an exceptional employment law expert who has a unique ability to understand complex exec and commission remuneration frameworks upon first explanation, and is then able to unpick contracts to extract the maximum separation value for you.'
---
Resources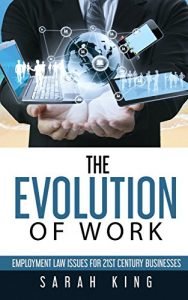 Experience
Acted for an employee in the finance sector in a sex discrimination, equal pay, unfair dismissal and victimisation case against a High Street bank following her dismissal from her role after raising a grievance about inequality of pay. The case settled before hearing for over £100,000.
Advised an employee in a compromise agreement (now called settlement agreement) package against a London-based plc for sex discrimination resulting in an exit package of £500,000 including shares. The client then set up her own company and instructed Sarah going forward to set up all employment documentation and policies and provide adhoc advice and Tribunal representation.
Advised a Premiership Football Club to successfully defend a claim for unfair dismissal and breach of contract following a TUPE transfer of security staff to a contractor.
Acted for an employee in a breach of contract claim before the County Court against a plc for failing to make payment under a compromise agreement (now called settlement agreement) which resulted in a large payment for the sum claimed plus costs.
Assisted a plc in establishing an employee forum for the purpose of informing and consulting, and advised them in carrying out a large-scale redundancy exercise without resulting Tribunals or the use of compromise agreements. Sarah also delivered a two-day employment law training course for the same client which was rolled out across the UK for four successive years.
Advised a number of charities about their employment law contracts, policies and obligations.