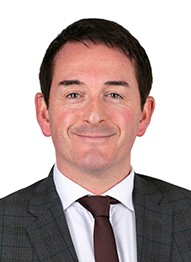 Richard Preston
Specialist in Commercial Litigation & Dispute Resolution
and Insolvency & Corporate Recovery
Richard's practice is focused on commercial dispute resolution, insolvency and corporate restructuring.  He qualified as a solicitor in 2004 and is an accredited mediator.
Richard has practised law both in the UK and USA.  Prior to joining Excello, he was a partner at a Midlands commercial firm and was head of insolvency for over 12 years.
Richard regularly acts for insolvency practitioners and company directors in respect of contentious and non-contentious insolvency matters. Richard also acts for companies and individuals to help resolve commercial and civil disputes in a timely and cost-effective manner.
Richard has been consistently ranked as a leading lawyer in the Legal 500.
---
Experience
Instructed by a company director to successfully defend a claim by liquidators for in excess of £15 million for alleged breach of fiduciary duties and misfeasance in cross border fraud claim.
Acted for the trustee in bankruptcy of a director who was liable to pay liquidators of a company $450 million following a High Court Order. Legal issues included misfeasance, fraud and an offshore hedge fund. Took steps to recover part of the debt against the bankrupt's personal assets and obtained orders to set aside charges registered against a property in favour of third parties and family members as preferences.
Acted for three respondents to successfully resolve a claim by a trustee in bankruptcy in a complicated trust litigation case.  Issues included partnership law, trusts and fraud with assets in dispute up to a value of £10 million.