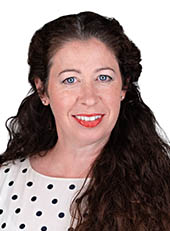 Rebecca Smyth
Partner in Agriculture & Estates and Property Development
Real Estate and Agriculture Lawyer
Becky is an experienced South West-based real estate and property development lawyer with expertise in both the housing development and agricultural sectors, with a specialism for social and rural development projects.
She has over 13 years' experience acting for national house-builders and housing associations acquiring land for new-build development through a variety of delivery models.   Having been born and raised on her family's farm, she also continues to work there, giving the benefit of her expertise to landowners in the agricultural industry.
Becky's rural heritage and eye for strategic housing transactions has led specifically to her working with Community Land Trusts providing bespoke housing in rural areas, as well as acting for private landowners, private and public sector developers, real estate developers and registered providers of social housing covering land acquisitions, joint venture projects, land promotion, regeneration schemes and alternative deal structures.
She approaches matters with a panoramic view and her commercial, up-front advice makes her a valued first point of call to her clients looking for strategic advice.
Experience
Acting for a developer in Cornwall on a bespoke promotion and purchase agreement which involved arranging indemnity insurance to cover missing drainage rights and 3rd party easements to lay services. Drafting and completing the transactions from promotion to selling the completed development of 10 houses
Acting for a landowner granting an Option to buy a significant part of his farm to a national house builder to develop part of Taunton's proposed Garden Town
Acting on a farming company's buy-out of a deceased partner's interest in a Gloucestershire family farm, including first registration matters and company accounts
Acting for a large regional housing association undertaking a multi-phased regeneration project in Devon, advising on the property aspects in a team of cross-practice area lawyers