Supreme Court decision against Pimlico Plumbers emphasises necessity of legislative reform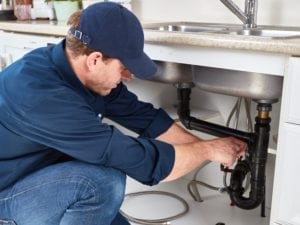 To much acclaim, the Supreme Court recently found against Pimlico Plumbers and in favour of Gary Smith, a self-employed plumber and heating engineer who had worked exclusively for the company for six years. But in doing so, it did not make new law.
In what has been widely referred to as a landmark decision for workers' rights, the Supreme Court ruling may have significant ramifications for freelance workers, especially those in the gig economy, and could affect cases involving Deliveroo, and the cab companies Uber and Addison Lee, both of which are in dispute with their drivers over their employment status. But the outcome of these cases is not certain since the court's unanimous judgment does not create an automatic precedent.
The Supreme Court ruled that despite being VAT-registered and paying self-employment tax, Smith was entitled to employment rights, such as holiday and sick pay. The appeal upheld earlier decisions by the Court of Appeal and the original employment tribunal, which was "entitled to conclude" that Mr Smith was a worker. Although the judgment emphasises the need for urgent legislative reform, to the disappointment of many, the decision does not establish any new legal principles.
Not yet the death of the gig economy
'Is this the death of the gig economy?' ran one newspaper headline. The answer is not necessarily, or at least, not yet. The Court took into account certain factors in rejecting Pimlico's argument that Smith was "self-employed" and not of "worker" status – and therefore exempt from the entitlements and protections stipulated by current employment law.
During his employment by Pimlico, Smith suffered a heart attack, claiming that his subsequent request for a three-day week was rejected, the van that he rented from Pimlico was taken away, and that he was then dismissed. The judgment delivered by the Supreme Court turned on the specific facts of the case, but did not develop the law beyond existing legislation.
Pimlico argued that Smith was self employed: he was able to refuse work and also assumed financial risks if clients did not pay for the work done. The Supreme Court rejected this, determining that an overall review of the working relationship led them to conclude that Smith was a worker and not self employed, based on the following:
Smith's services were marketed through Pimlico which required him to give notice to comply with administrative instructions and exercised strict conditions over when and how much was paid to him (payments were even described as wages at one point); he wore a branded uniform, drove a branded van with a tracker, and carried an identity card; in his contract, there were post-termination clauses which restricted his ability to compete after his employment was terminated and terminology which made reference to 'dismissal' and 'misconduct'.
But a victory for Smith does not, of itself, mean a victory for every other worker in the gig economy, or indeed in any employment where the circumstances are different from those pertaining to Smith. Nevertheless, the judgment serves as a very clear warning to employers that they should examine their employment agreements very carefully and keep under review the nature of their relationship with each employee. This means looking carefully at the drafting of such agreements at the start of the engagement, but also considering the nature of the relationship as it develops.
Review of current legislation urgently needed
In light of recent social and technological advancements, current legislation is woefully out of date: a review is urgently needed. Even though the decision does not establish any new legal principles, it does, however, add significant weight to the demands of businesses, especially those in the gig economy, which are anxiously seeking greater clarity from the government. In response, ministers will hopefully now take long overdue action and implement legislative reform regarding worker status, freelancers and the gig economy.
Following the Supreme Court judgment, Smith's case – for disability discrimination, unlawful deduction from wages and holiday pay – can now return to the employment tribunal. In the meantime, legislative reform is essential to curb the tide of similar disputes coming before the courts in order to provide greater clarity for employers and employees alike on worker status. Quite how the government will seek to strike the right balance between the two remains to be seen.
Disclaimer: Nothing in the Legal Insights section and this blog is intended to provide legal or other professional advice and, if readers are interested, they should consider taking separate legal or other professional advice accordingly.
---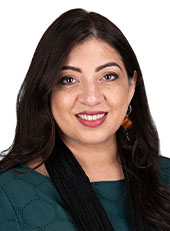 Meet our lawyers
Our business model encourages true diversity, offering the opportunity for entrepreneurial lawyers from all backgrounds and legal career profiles
Contact us
Services
We pursue excellence in every aspect of our work, aiming to deliver quality, innovation and the highest standards of service
Contact us
Our Pricing

For certain services, we provide a clear indication of our pricing on our website.  These services include: