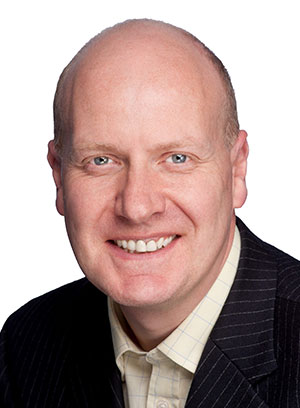 Robert Sprake
Partner in Real Estate, Property Development and
Charities & Social Enterprise
Robert initially joined Excello Law in 2012 bringing with him over 20 years' experience of commercial law and high end real estate transactions, having trained and developed his legal career at Wragge and Co in Birmingham for eleven years, before heading up the commercial property teams at two firms in Worcester.
After pursuing opportunities elsewhere, Robert rejoined Excello full-time in 2020, acting for property investors, developers and landowners, landlords and tenants in all aspects of their portfolios.
Robert has a particular interest in Church law as from 2005 to 2012 he was assistant to the registrar for the Diocese of Worcester, being appointed deputy registrar in 2009.  In addition to being responsible for dealing with the Diocesan commercial and agricultural property portfolio, he was also involved in advising Bishops and Diocesan Officers generally on ecclesiastical law issues, charitable law aspects, trusts law and the application of new legislation to the work of the Diocese.
Robert also qualified as a Notary Public in 2009 to offer an additional service to his international clients.
Published articles:
Show me the money!  Residential property market struggling to secure land for development – Building, Design & Construction – 27.10.20
Help to Buy supports first-time buyers, but where is the incentive for developers? – Excello Law Legal Insight – Oct 20
Experience
Part of the senior lead negotiating team acting for Birmingham City Council on the sale of the National Exhibition Centre between April 2014 and April 2015 for an undisclosed final price in excess of £300M. This sale was achieved by way of drafting, negotiating and granting long leases including numerous ancillary deeds, leasebacks, buy back deeds, options and surrenders across hotel/retail/leisure/infrastructure sectors.
Acting for a registered provider in its purchase by way of sub sale, of a development site for a mixture of 80+ open market and affordable houses for a total value of £18M but with multiple legal and commercial complexities in relation to governance/structure aspects; SDLT and VAT mitigation; detailed reciprocal easements and securing the consent of Network Rail.
Sales to and purchases by registered providers of completed s106 units on residential developments plus wider experience in acquiring land for such clients carrying out their own development; dealing with site issues such as relaxation of badger setts and innovative drainage solutions requiring complex deeds of easement.
Acting for a charity landowner in granting an option to a national housebuilder for the development of a new edge of town settlement involving the relocation of sports pitches and HS2 mitigation measures. Also involving complex issues regarding land registration and Charity Commission consent.
Particular experience advising on complex land assembly matters, options and promotion agreements including acting for landowners, investors, developers and tenants, charities, family trusts, registered social housing providers and the Church of England.
Settling detailed and complex heads of terms and first draft papers for a major new build headquarters' office development in the South East requiring a freehold transfer and phased vacation/occupation.