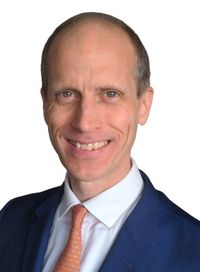 Matthew Neiland
Partner in Property Development and Real Estate
Matthew's work focuses on real estate and property development covering the following areas:
Property Development: advising clients on the funding, packaging/structuring, purchasing and subsequent sale of sites;
Short Term Lending: advising mortgages on securing non-regulated loans, including protection for the mortgagee where construction works are carried on during the loan period and working with the client and any appointed receivers/administrators on any default to resolve the matter as quickly and efficiently as possible; and
Land Owners: advising land owners on the most appropriate way to maximise the return from their land by negotiating options, promotion agreements, conditional agreements and working with the developers, the land owners and their planning and tax advisors to achieve their goals.
---
Experience:
Advising a client on a large property portfolio sale (40 + houses) to a social housing REIT. This was a complicated matter involving short time scales, substantial due diligence and a team of lawyers working in conjunction with the purchaser and their team. The timing was critical as a result of the REIT's requirements to publicly report but all successfully completed within time;
Advising a short term lender as a member of the British Business Bank on a series of CBILS loans amounting to £10m + allocated over several months. This involved a re-draft of standard loan terms and security documents and a requirement to ensure drawdown occurred before a critical long stop date;
Advising a farming client on granting and exit from an option covering a large multiple owned site on the west of Derby city (300 + houses) to a consortium of developers. This was a complex and strategic site with multiple advisors which has now recently been successfully sold;
Advising a land owner on the granting and exit from an option over one of Cumbria's largest residential developments. This was a family owned site on the edge of a principal town in Cumbria which took many years to allocate before the option was exercised, involving tax advice,  and a clear understanding of the progress of the route to planning for the benefit of the client; and
Advising a client on the purchase of and funding for a development, including subsequent development funding – first charge security and equity funding for a substantial residential development site in the Midlands, this involved multiple phases, financing and re-financing and all plot sales.