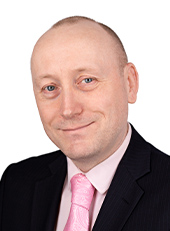 Mark Hessel
Partner in Dispute Resolution & Commercial Litigation and Property Litigation
Prior to joining Excello Law, Mark was a commercial litigation partner and the head of the Property Litigation Department at EMW Law, with offices in London and MiIton Keynes.
Mark's litigation practice covers a diverse range of issues, from contract, partnership and joint venture disputes, to contested wills, trust and probate issues. There are few areas of commercial litigation that he has not had exposure to.
Mark acts on all aspects of property disputes, both commercial and residential; from construction, party wall and rights of light issues, occupational disputes (landlord and tenant etc.) through to breaches of contract and negligence claims.
Mark acts for corporates, SPVs (of various jurisdictions), high net worth individuals and SMEs, and can communicate equally effectively with each.
Mark has spoken regularly, internally and externally, on various dispute topics.
Experience
Acting as part of a four-man lead team in relation to the infamous Wembley Stadium litigation, where the legal costs expended by both sides totalled over £22 million. Mark also solely handled a Court of Appeal matter, Multiplex Constructions (UK) Ltd v Cleveland Bridge UK Ltd & Anor [2006] EWCA Civ 1834 (20 December 2006) against an earlier decision within the same litigation.
In 2012, Mark successfully took a new point of law to the Court of Appeal in Frozen Value Ltd v Heron Foods Ltd [2012] EWCA Civ 473, and thus created a new interpretation and methodology of calculation of the "5 year rule" of who the competent landlord can be when wanting to dispute the tenant's rights in a commercial lease renewal relying on ground (g) – intention to occupy for the landlord's own business use.
Mark has concluded multiple settlements over rights of light issues involving several major new developments within Central London involving developments of varying sizes between £50 to £200 million (Holborn, Strand, and Aldgate as examples).
Handling various land registry title rectification claims over the priority of competing charges over properties, many involving fraud and negligence.
Acting as a solicitor agent on a professional negligence claim against architects/planning advisors for a failed development opportunity.