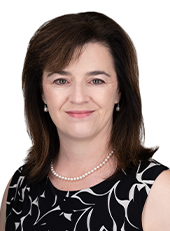 Helena Seedat
Partner in Business & Corporate and Commercial Contracts
Helena Seedat - Business Transaction Law Specialist
Helena has spent the majority of her 20 year career as a business lawyer based in the North in national law firms such as Eversheds and DAC and, latterly as a Corporate Partner with Pinsents and Irwin Mitchell. The arrival of twins prompted a career break from private practice which Helena combined with a part time role as In House Counsel for a long standing client.
Helena has acted for a wide range of clients and has extensive experience in helping companies, whether in respect to set up, restructuring, equity financing, MBOs/MBIs or mergers and acquisitions. Helena has also helps clients with key commercial contracts.
The approach Helena takes to client service is to look to deliver the level of service she would expect to receive: timely responses to a client's needs giving cost efficient, clear, concise, quality advice focused on the commercial drivers and needs of the client's business.
---
Experience
Acquisitions and disposals, refinancings, equity funding and IPOs, ranging from £1 to £60million, of:
a. various recruitment companies, primarily in the IT and Hotel and hospitality sectors;
b. complex regulated financial sector businesses, acting for the regulated business and also investors (major financial institutions);
c. diverse businesses and sectors from quarry companies to a holding company of international Caribbean resort to university spin offs;
Outsourcing contracts worth from £10k to £100m negotiating for clients dealing with major UK and international outsourcing companies.