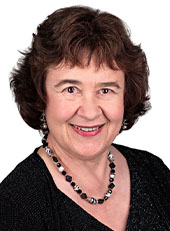 Cheryl Leyser
Specialist in Real Estate
Cheryl studied law at Birmingham University and gained experience in real estate at Edge & Ellison. Cheryl was formerly a partner at George Green in the black country and a partner and head of the commercial property division at MFG solicitors based at their Bromsgrove office.
Cheryl provides clients with expert advice on topics such as the purchase and sale of investment and tenanted properties, for lenders in secured lending matters and landlord and tenant transactions.
With regard to landlord and tenant matters, she has acted for landlords of commercial and industrial estates as well as acting for tenants taking space of varying types, ages and sizes of properties and so is well placed to see both points of view.
Experience
Cheryl also has great experience of commercial property and residential development work, specialising in the granting or taking of options, overage agreements, land acquisitions, site set ups and subsequent sales.
In addition, she has experience in providing corporate support for business mergers and acquisitions.