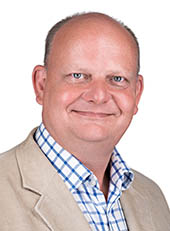 Alasdair Hobbs
Partner in Employment
Alasdair is an employment law expert who specialises in advising companies on law and best practice on employment issues, with a wide range of experience spanning all aspects of Employment law and HR from transactional, strategic and day to day employee relations support.
During his career Alasdair has advised a range of clients from owner-managed businesses to national FTSE 100 companies on a range of employment issues including drafting of contracts of employment, policies, consultancy and agency agreements, Directors service agreements, re-structure and re-organisation, transactional corporate support, TUPE consultation including frequent service provision change advice, pre dismissal advice, trade union recognition and industrial relations, discrimination and training services. He has overseen a number of major reorganisation and redundancy projects in a number of different industry sectors , including manufacturing, retail ,leisure, education, food processing, charities and voluntary sector.
Alasdair also has significant experience advising on employment tribunal litigation and advocacy, boardroom disputes, negotiation of severance packages, drafting of and enforcement of claims relating to post termination restrictions.
Information Leaflet
The commercial world is changing – introducing an evolution in business law services