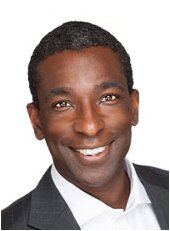 Milton McIntosh
Specialist in Dispute Resolution & Commercial Litigation and Property Litigation
Milton is a triple qualified Solicitor-Advocate, Barrister (not in practice) and Chartered Surveyor (MRICS) who specialises in property dispute resolution.
Prior to joining Excello Law, Milton worked in City law firm K&L Gates (formerly Nicholson Graham & Jones) as a senior member of their property litigation team where he dealt with real property, landlord & tenant and property contract disputes, both on commercial and residential property. He joined K&L after having completed his barrister's pupillage at top property set, Falcon Chambers.
Before qualifying as a lawyer, Milton qualified and practiced as a Chartered Surveyor with Healey & Baker (now Cushman & Wakefield) and Drivers Jonas (now D J Deloitte).
---
Experience
Milton has had conduct/involvement in the following reported cases:
• Daejan –v- Benson [2013] UKSC 14
• Earl Cadogan –v- Sportelli [2007] 1 EGLR 153, LT
• Eurodis Electron v Unicomp Inc [2004] All ER (D) 82 (May)
• John Laing Construction -v- Amber Pass [2004] 2 EGLR 128
• Blendcrown -v- Church Commissioners [2004] 1 EGLR 143
• Gilje -v- Charlgrove Securities [2002] 1 EGLR 41, CA