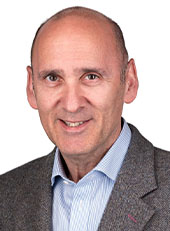 Howard Pinkerfield
Specialist in Dispute Resolution & Commercial Litigation,
Commercial Contracts and Property Litigation
Howard Pinkerfield - Commercial contracts & dispute resolution lawyer
Howard's legal career spans more than 40 years, during which time he has handled a wide range of business-based legal work with a core focus on commercial contract negotiation and dispute resolution, both as managing partner of a central London firm and running his own practice.
His commercial work has ranged from negotiating Premier League football management and Formula 1 driving contracts, to the enforcement of competition claims exceeding $100 million, as well as advising on high profile libel and slander claims.
Regulatory representation has extended from pioneer postal services licensing to motorsport tribunals.
Howard has helped clients in all walks of life from representing celebrities from the worlds of sport, Hollywood, politics and the retail industry to championing members of the public in the pursuit of redress from oppression. Several of his cases are covered in official law reports and the press.
Howard has served as both a local borough councillor and school governor and currently chairs a number of commercial ventures, as well as being a trustee of an international poverty relief charity.