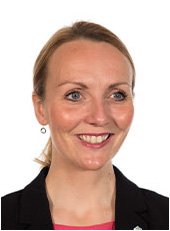 Emma Gadsden
Partner in Private Client
Emma Gadsden - Private Client Solicitor
Emma has 15 years' experience working with individuals and small to medium sized business owners in connection with all aspects of private client practice. She has a particular interest in advising high net worth individuals in connection with Inheritance Tax planning and mitigation.
Emma is very practical and always takes a holistic approach to the advice she is giving to her clients. She recognises the benefits, where appropriate, of working collaboratively with the client's other professional advisors such as financial planners and accountants in order to achieve the best outcome for the client.
Emma trained with Coupe Bradbury Solicitors, a long established practice based in Lytham St Annes and remained there post qualification until leaving to join Excello Law.
Experience
Acting for high net worth individuals relative to all aspects of their estate planning from the drafting of tax efficient Wills through to advising them on a strategy of lifetime giving to mitigate Inheritance Tax on death often through the use of trusts.
Probate administration including where an estate contains business and agricultural property. This includes negotiating, where necessary, with HM Revenue and Customs relative to the reported valuations submitted for business and agricultural property.
Acting as a professional trustee to a number of Trusts. Emma has also dealt with the administration of Trusts including those of high value. She is knowledgeable on the reporting requirements both to HM Revenue and Customs in respect of income tax and capital gains tax and also the more recent regulations relating to the automatic exchange of information in the form of FATCA and CRS.
General elderly client practice including acting as a professional attorney, dealing with the Court of Protection and advising clients relative to care fee funding and the availability of support from the local authority and the NHS.