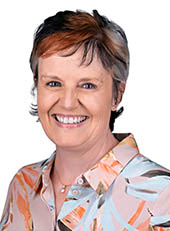 Caroline Havers
Specialist in Dispute Resolution & Commercial Litigation
Specialist in Commercial Contracts and Dispute Resolution & Commercial Litigation
Caroline is a dispute resolution lawyer with many years experience, offering practical and commercial advice with an emphasis on resolution in commercial disputes.
Caroline has experience of working with clients in the natural resources sector, primarily in West Africa, where she has managed litigation in English and French speaking countries, carried out due diligence on the ground working with clients and her corporate lawyer colleagues and advises on Bribery Act compliance matters and training.
In addition, Caroline has spent many years acting for clients in the banking and finance sector, work for her lender clients includes acting for LPA Receivers and a range of Landlord and Tenant claims. In addition Caroline deals with commercial disputes for wide range of clients in the UK and in Europe.
Previously Caroline was a partner in an international law firm for over twenty years and the Managing Director of a legal services company.
Caroline speaks French and is CEDR trained mediator.