Excello Law M&A specialist Tom Sutcliffe acts for management team in Roydon Group MBO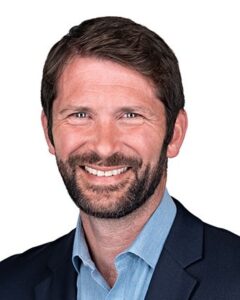 Waste management specialist Roydon Group PLC has completed a management buy-out (MBO) securing full ownership of the business for the existing management team shareholders, for an undisclosed sum, allowing the founding shareholders to pursue new goals.
The existing management team was advised by M&A specialist Tom Sutcliffe at national firm Excello Law.  The new ownership will allow Roydon to continue with organic expansion of the business, with possible strategic acquisitions, benefitting from increasing government-backed initiatives aimed at improving domestic recycling rates.
Gareth Wallwork, managing director of the Roydon Group, commented: "We're very excited to have completed the transaction and are looking forward to the next few years as we enter a new stage in the Roydon journey.  We'd like to thank Tom and his colleagues at Excello Law for their professional support and assistance in getting this over the line."
Tom Sutcliffe added: "This was a great transaction to work on as everyone's objectives were realised.  As national environmental strategy places increasing importance on recycling, it was the perfect timing for the highly-experienced management team to take full control of the business in its next phase of growth, and for the founding shareholders to be rewarded for the fruits of their labour. A nice deal involving nice people which was a pleasure to work on."
Established in the mid 1970's, Swinton-based Roydon Group is made up of five trading companies which collectively provide a comprehensive waste solution. The deal was completed with the backing of Sedulo Corporate Finance, with GHW Solicitors acting for the departing shareholders.
Meet our lawyers
Our business model encourages true diversity, offering the opportunity for entrepreneurial lawyers from all backgrounds and legal career profiles
Contact us
Services
We pursue excellence in every aspect of our work, aiming to deliver quality, innovation and the highest standards of service
Contact us
Our Pricing

For certain services, we provide a clear indication of our pricing on our website.  These services include: