Sports lawyer Dominic McGinn recommended in Legal 500 2020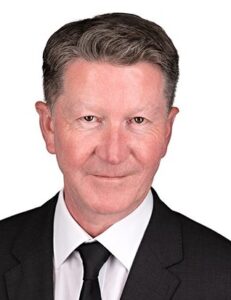 Dominic McGinn, a specialist sports and dispute resolution lawyer based in the North West, has been recommended in the Legal 500 directory 2020.
Client testimonials published in the Legal 500 directory included:
'Dominic McGinn is a brilliant lawyer and his knowledge of sports law matters is second to none'.
'Dominic McGinn's attitude and support is faultless and very much appreciated in highly stressful circumstances'.
Dominic specialises in sports law and all aspects of dispute resolution. He represents a range of clients including premier league footballers, football agents, football clubs, individuals, small and medium sized businesses, property developers and property agents. He is also exclusively retained for all legal work in this country by football agencies which operate in Portugal, Spain, Argentina, Turkey, Emirates, Nigeria and Ghana
He has over 20 years' experience in dispute resolution, and is an expert in complex contractual disputes, professional negligence claims, shareholder disputes, finance actions, privacy and media law, property related litigation and all types of mediation.
Meet our lawyers
Our business model encourages true diversity, offering the opportunity for entrepreneurial lawyers from all backgrounds and legal career profiles
Contact us
Services
We pursue excellence in every aspect of our work, aiming to deliver quality, innovation and the highest standards of service
Contact us
Our Pricing

For certain services, we provide a clear indication of our pricing on our website.  These services include: