Launch of national residential development team to support housebuilders, developers & landowners
Excello Law has launched a new national residential development team of over 20 lawyers providing services to housebuilders, private and public sector developers and private landowners on land acquisition, development and disposal, environmental and planning advice.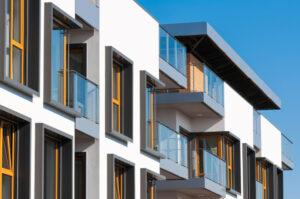 The move follows a number of high-profile hires across the country of senior lawyers with expertise in transaction structures, acquisition of strategic land options, planning permissions and appeals, contract drafting and negotiation, managing conservation and environmental issues, and property dispute resolution and litigation.
The team also has expertise of working with registered providers of social housing and charities including Community Land Trusts providing bespoke housing in rural areas.
Regional director and real estate lawyer Richard Osborn commented, "We have brought our collective experience together under the umbrella of our new residential development group, providing services to clients nationally from a team of over 20 specialist lawyers. Our business model means that clients have the benefit of working with senior lawyers able to operate with a freedom and flexibility that traditional firms just cannot offer."
Nigel Turner, co-ordinator of the new team and formerly company solicitor with Redrow Homes (South East) Ltd, who joined Excello last year, said: "We are already working with national and regional housebuilders, developers and landowners. Our national approach and lawyers' wide range of skill sets make a highly effective team, while remaining friendly and approachable. We would be pleased to speak to prospective clients and contacts to explain what marks us out from so many of our competitors."
Meet our lawyers
Our business model encourages true diversity, offering the opportunity for entrepreneurial lawyers from all backgrounds and legal career profiles
Contact us
Services
We pursue excellence in every aspect of our work, aiming to deliver quality, innovation and the highest standards of service
Contact us
Our Pricing

For certain services, we provide a clear indication of our pricing on our website.  These services include: