International business and corporate lawyer Richard Ding joins Excello Law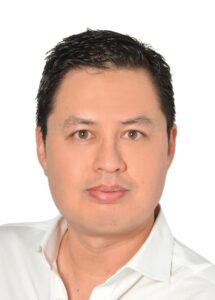 Business and corporate specialist Richard Ding, a dual qualified lawyer in both Malaysia and England, has joined new-model firm Excello Law.
Richard trained and qualified with Zaid Ibrahim & Co in Malaysia in 1996, moving to join the London office of White & Case in 2000 specialising in English, European and transatlantic mergers and acquisitions (M&A) and joint ventures. Richard has been based in Dubai in the UAE since 2005 and works primarily across the Middle East, England and Malaysia.
Richard specialises in M&A, joint ventures and foreign direct investment in the Middle East, South East Asia, England, Europe and the US, with particular expertise in structuring transactions and setting up businesses. Over the last few years, he has been working with a number of technology clients and advising them on their start-ups and Series A funding rounds, as well as advising investors in the sector.
On his move to Excello Law, Richard commented: "Excello Law's new-model offering, coupled with its superior technology, back-office and support systems, provides an amazing foundation for experienced professionals like me to service clients. I am very pleased to be part of Excello Law and look forward to supporting the growth and expansion of the firm."
George Bisnought, founder and MD of Excello Law, said: "Richard has built a wide-ranging international practice, particularly across SE Asia, the Middle East and Europe.  He brings considerable experience to the firm and allows Excello Law to offer expanding international legal expertise, complemented by our alliances with new model-firms in the US and Australia.  We're delighted to welcome him to the firm."
Meet our lawyers
Our business model encourages true diversity, offering the opportunity for entrepreneurial lawyers from all backgrounds and legal career profiles
Contact us
Services
We pursue excellence in every aspect of our work, aiming to deliver quality, innovation and the highest standards of service
Contact us
Our Pricing

For certain services, we provide a clear indication of our pricing on our website.  These services include: