Excello welcomes business and corporate specialist Rob Andrews, based in Shropshire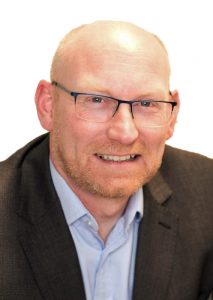 Business and corporate lawyer Rob Andrews, based in Shropshire, has joined Excello Law. Rob has over 25 years' experience advising SME business owners and management on the range of legal issues they face across the life of their business.
Rob qualified in 1992 and was previously the owner of a specialist commercial practice. His expertise lies in setting up business structures and bringing on investors through to mergers, joint ventures and restructuring.
He also has experience of dispute resolution procedures of all types (including litigation – particularly before the Business and Property, Technology and Construction courts), construction adjudications/arbitrations, and mediation.
On joining Excello, Rob commented: "I am excited to be joining such a dynamic, forward thinking national practice.  Excello Law offers its specialist, experienced lawyers the technology and resources to deliver the very best in legal services.  I look forward to continuing the advice and assistance I have given to the great clients and professional contacts I have worked with over the years."
Joanne Losty, director at Excello Law, said: "Rob will be a great asset to our team based across central England, as well as supporting both our Midlands and North West offices. We're delighted to welcome him to the firm and look forward to continuing to expand our services across the country as we enjoy a buoyant recruitment period during the first half of the year."
Meet our lawyers
Our business model encourages true diversity, offering the opportunity for entrepreneurial lawyers from all backgrounds and legal career profiles
Contact us
Services
We pursue excellence in every aspect of our work, aiming to deliver quality, innovation and the highest standards of service
Contact us
Our Pricing

For certain services, we provide a clear indication of our pricing on our website.  These services include: