Excello shortlisted for Livercool 2020 Law Firm of the Year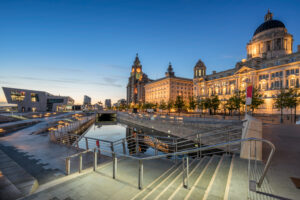 We were delighted to hear that we've been shortlisted for one of Liverpool's most prestigious business awards – 'Law firm of the Year' in the Livercool Awards 2020 run by Downtown in Business.  Recognising leading individuals and businesses across key industry sectors including professional services, hospitality, property and marketing, Livercool celebrates the talented entrepreneurs, business leaders and individuals who have made an outstanding contribution to the economic growth of Liverpool and the wider city region during the past twelve months.
Thank you for supporting our nomination by VOTING HERE.
Excello opened its Liverpool office in 2014, spearheading extensive growth of the firm across the North West in all areas of corporate, commercial, private client and family law.  Spring 2020 has seen the most buoyant recruitment period for the firm as our agile business model and dedicated support services for consultant lawyers captured the demands across the profession for an infrastructure and way of working that could not only meet the restrictions of remote working during the Covid lockdown, but one that retained that level of freedom and flexibility moving forward.
Julie Mogan, regional director, commented: "The shortlist was a lovely surprise and congratulations to our peer group firms also nominated. Our talented team has built a solid reputation for the quality of legal services we provide across the region and this is a tribute to their expertise and profile. We're always looking for experienced lawyers to join our team. If you'd like to help build our continuing success get in touch via PassionForLaw.com."
Meet our lawyers
Our business model encourages true diversity, offering the opportunity for entrepreneurial lawyers from all backgrounds and legal career profiles
Contact us
Services
We pursue excellence in every aspect of our work, aiming to deliver quality, innovation and the highest standards of service
Contact us
Our Pricing

For certain services, we provide a clear indication of our pricing on our website.  These services include: