Excello Law expands into Manchester with new office and recruitment of leading family lawyer
New-model firm Excello Law has expanded into Manchester city centre with the opening of a new office at 3 Hardman Square and the recruitment of leading family lawyer Katie McCann, who joins from Knights plc.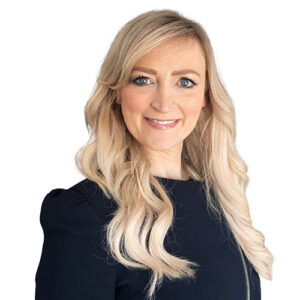 Katie qualified in 2005 and was called to the Bar in 2009. She specialises in all aspects of family law, with a focus on high net worth divorce, private children matters and wealth protection, including pre and post-nuptial agreements and cohabitation agreements. She acts for sports and media personalities, business owners, professionals and entrepreneurs.
Katie will be working in partnership with Excello to develop Lowry Legal, a specialist family law brand offering legal services across Manchester and Leeds.
Katie said: "As the owner of Lowry Legal, and being Manchester based, our origins are deeply embedded in northern culture taking the name from the famous Mancunian and much-loved artist. I want to develop a unique and modern approach to the delivery of family law services post pandemic, and I am excited to be working in partnership with the entrepreneurially minded Excello Law to bring this idea to life."
As one of the longest-established dispersed model law firms, Excello Law provides the largest office network of the new-model firms for its team of 120+ senior consultant lawyers across nine locations and has witnessed unprecedented interest in its fully agile business model following the pandemic.
George Bisnought, managing director, commented: "Manchester is a major legal centre and opening there has always been part of our strategic ambition.  With our investment in new facilities for our lawyers and clients in the heart of the city's business centre, we're looking for major growth of our team in the region.
"We're delighted to welcome Katie, who has a recognised standing in family law in Manchester, and whose experience builds on the extensive team capabilities we already have across the north west in Chester and Liverpool."
George added: "The combination of true agility for lawyers to work from where they want, with modern office facilities which foster collaboration among teams, is proving very attractive. We're enjoying a significant increase in recruitment from lawyers keen to keep the flexibility and freedom they have experienced during lockdown."
Major growth in Excello's team capability over 2020/21 has been seen across real estate, franchising and licensing, family law and private client services, while the merger of specialist firm Jayes Collier with Excello now provides a dedicated home for lawyers practising in the entertainment and creative industries.
Meet our lawyers
Our business model encourages true diversity, offering the opportunity for entrepreneurial lawyers from all backgrounds and legal career profiles
Contact us
Services
We pursue excellence in every aspect of our work, aiming to deliver quality, innovation and the highest standards of service
Contact us
Our Pricing

For certain services, we provide a clear indication of our pricing on our website.  These services include: