Excello Law acts for shareholders of diagnostics company Psyros on its sale to Prolight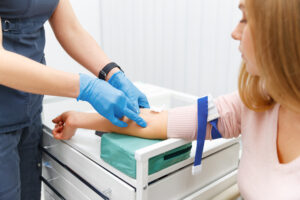 Excello business and corporate partner Robert Lyons recently acted for the shareholders of a UK diagnostics company, Psyros Diagnostics Limited (Psyros) – a specialist in 'point of care' (POC) testing – on its sale to Swedish company Prolight Diagnostics AB (Prolight) for a total consideration of £5.25 million (SEK 65 million).
Prolight is listed on NGM Nordic SME and the deal covers an initial consideration of £1.5 million (SEK 19.5 million) with the remaining 70% paid in two further instalments, subject to certain milestones being achieved.  The consideration will be in the form of Prolight shares issued to the Psyros shareholders.
Throughout the Covid pandemic, the use of 'point of care' (POC) testing has increased substantially, leading to an increased awareness of the value of rapid, simple and efficient testing near the patient.
Paul Monaghan, one of the founders and head of engineering at Psyros, commented: "Psyros Diagnostics is delighted to be joining Prolight Diagnostics. They are an ideal partner for us and share our strategic vision of revolutionizing patient care, by providing clinicians with the tools needed to rapidly perform diagnostics near the patient.
"We have developed ground-breaking single-molecule counting technology – allowing for the measurement of biomarkers at extremely low concentrations in 10 minutes or less – and we believe that the synergy of the combined companies will allow us to get the product to market more rapidly, for the benefit of patients."
Robert Lyons commented: "This was an interesting deal with a structured payment in shares and will position the new group to achieve its aim of becoming one of the strongest players in the point of care market."
Meet our lawyers
Our business model encourages true diversity, offering the opportunity for entrepreneurial lawyers from all backgrounds and legal career profiles
Contact us
Services
We pursue excellence in every aspect of our work, aiming to deliver quality, innovation and the highest standards of service
Contact us
Our Pricing

For certain services, we provide a clear indication of our pricing on our website.  These services include: