Excello Law acquires leading Kent-based specialist property litigation firm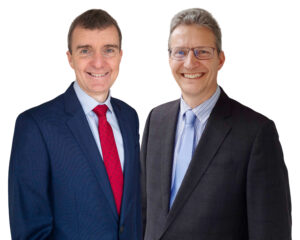 Rex Cowell Solicitors, led by Rex Cowell (far left), has merged its practice with national consultancy law firm Excello Law. The Rex Cowell team, which is based in Kent, specialises in all types of landlord and tenant disputes in commercial and residential properties, as well as advising on land disputes such as easements and boundaries.
Qualifying in 1991, Rex has run his own firm specialising in property disputes for the past 14 years. Rex is assisted by Robert McLellan, who also qualified in 1991. The firm's clients range from property investment companies to individual landlords and commercial tenants. Additionally, they also work with the property departments of several firms that refer clients to them when disputes occur.
On moving to the firm, Rex commented: "I am excited to be joining Excello with its forward-thinking approach to the delivery of legal services in today's world. I was impressed with the flexibility which Excello showed in incorporating my firm and which has allowed my colleague Robert McLellan and I to continue offering our services to our clients in much the same way as we have done previously.
"Joining Excello also offers us the opportunity to seek the wide-ranging expertise of partners in the firm on behalf of our clients and we very much look forward to working with our new colleagues."
Joanne Losty, recruitment director at Excello Law, said: "We have successfully transitioned seven firms to Excello Law in recent years and have developed a comprehensive and supportive programme to ensure a seamless and supportive process. We are delighted to welcome the Rex Cowell team to Excello Law and we look forward to working with other similar specialist practices who are looking to join a supportive and collaborative firm."
Meet our lawyers
Our business model encourages true diversity, offering the opportunity for entrepreneurial lawyers from all backgrounds and legal career profiles
Contact us
Services
We pursue excellence in every aspect of our work, aiming to deliver quality, innovation and the highest standards of service
Contact us
Our Pricing

For certain services, we provide a clear indication of our pricing on our website.  These services include: