Excello advises CDY Ceilings and Partitions on Employee Ownership Trust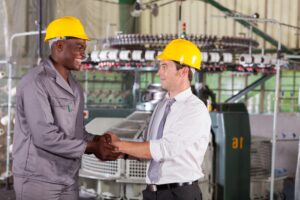 Excello business and corporate partner Chris Robinson recently advised on the transfer of a controlling shareholding in Hull-based CDY Ceilings and Partitions Limited to an employee-ownership trust (EOT) for the benefit of its employees, including the creation of the trust.
EOTs were created by legislation in 2014 and provide major tax breaks to encourage employee ownership of companies on the John Lewis model. Tax incentives include capital gains tax exemption for the selling shareholders and tax-free bonuses for the employees.
They have become increasingly popular as a way of providing an exit for entrepreneurs, and they are suitable both for substantial enterprises and smaller private companies with small workforces.
Chris, who has worked on both corporate transactions and employee share incentives for almost 40 years, commented: "EOTs are providing an attractive way for entrepreneurs to get value for their company whilst at the same time benefitting and protecting the workforce.
"Previous tax reliefs helped business owners to give their company to employees, but there were not many owners willing and able to be so generous. Now the rules allow a sale to an EOT at a full price, funded from the assets and future cashflow of the company. The seller pays no capital gains tax at all on the sale."
Find out more about EOTs here.
Meet our lawyers
Our business model encourages true diversity, offering the opportunity for entrepreneurial lawyers from all backgrounds and legal career profiles
Contact us
Services
We pursue excellence in every aspect of our work, aiming to deliver quality, innovation and the highest standards of service
Contact us
Our Pricing

For certain services, we provide a clear indication of our pricing on our website.  These services include: