Excello acts for Hong Kong toy manufacturer in successful trademark claim against UK clothing brand Trespass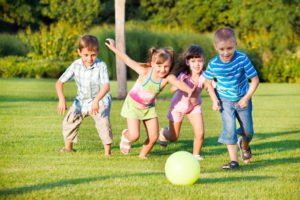 Hong Kong-based toy manufacturer Luen Fat Metal and Plastic Manufactory Co. has successfully brought a claim against the owners of the well-known Trespass outdoor clothing brand, Jacobs & Turner Ltd, for trademark infringement over their range of toys bearing the logo 'FUNTIME'.
Represented by commercial litigation specialist Ben Jenkins of Excello Law and counsel Jonathan Gale, Luen Fat Metal claimed that Trespass had infringed a trademark that Luen Fat Metal holds both in the UK and across the EU for 'FUNTIME',  a brand under which they have exported millions of toys into the UK and which are sold by major High Street retailers and online.
Trespass sought to defend the action on the grounds that their use of 'FUNTIME' was merely descriptive of the time a child would have with their own range of toys. Additionally, they issued a counterclaim to have Luen Fat Metal's trademark declared invalid.
However, the Judge concluded that the Luen Fat Metal's 'FUNTIME' brand had inherent distinctiveness and that Trespass' use of 'FUNTIME' would not be regarded by the average consumer as anything other than trade mark use.   He noted that the brand on the Trespass toy packaging  "is presented to the consumer in much the same way as TRESPASS is presented, ie as being something other than the name of the product …  and as being an indication as to who supplies it."
Ben Jenkins of Excello Law commented: "We are very pleased with the Judge's decision to reaffirm our client's trademark. They have been in continuous use of the 'FUNTIME' brand for 30 years, have a number of toys that are best-sellers and it would have been a tremendous loss to their brand if Trespass had been successful in their defence."
Alex Kenyon, director of Padgett Bros A to Z Ltd, sole UK Agent for Luen Fat Metal, said: "Whilst the final decision by the law court wasn't a certainty by any stretch of the imagination, Ben and Jonathan both did an excellent job of presenting our case to the court and rightly, we won."
The case was reported in:  Luen Fat Metal and Plastic Manufactory Limited v Jacobs & Turner Limited t/a Trespass [2019] EWHC 118.
Meet our lawyers
Our business model encourages true diversity, offering the opportunity for entrepreneurial lawyers from all backgrounds and legal career profiles
Contact us
Services
We pursue excellence in every aspect of our work, aiming to deliver quality, innovation and the highest standards of service
Contact us
Our Pricing

For certain services, we provide a clear indication of our pricing on our website.  These services include: