Dispute resolution and contentious insolvency specialist joins Excello Law in the South West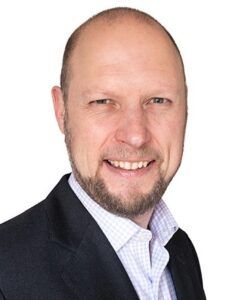 Scott Taylor, a specialist in dispute resolution and contentious insolvency, has joined national, new-model firm Excello Law from a partner position at Loney Stewart Holland LLP.
Scott qualified in 2007 and is based in Bristol. Advising both claimants and defendants, he has extensive experience in resolving a broad spectrum of commercial disputes, including contractual disputes, professional negligence claims, Ombudsman complaints, reputation and brand protection disputes (such as defamation), insurance disputes, shareholder/director disputes and contentious insolvency.
On joining the firm, Scott said: "Excello Law stood out as being ambitious, friendly and professional. Being a consultant lawyer enables me to do the things I like doing – meeting and helping clients, building relationships and practising law."
Joanne Losty, director at Excello Law, commented: "Scott is joining a first-class, national dispute resolution team and his additional expertise will bring added value to the services we are able to offer our clients.  We're delighted to have him on board.
"We are committed to significant expansion in Bristol and across the South West and we're seeing great interest from lawyers across all disciplines who are looking for greater freedom to build their practice and support their clients. Our focus, as always, remains on quality candidates and we welcome applications from senior specialists looking for a more liberating working environment and collaborative culture."
Meet our lawyers
Our business model encourages true diversity, offering the opportunity for entrepreneurial lawyers from all backgrounds and legal career profiles
Contact us
Services
We pursue excellence in every aspect of our work, aiming to deliver quality, innovation and the highest standards of service
Contact us
Our Pricing

For certain services, we provide a clear indication of our pricing on our website.  These services include: