Corporate lawyer Dermot Callinan joins national firm Excello in the Midlands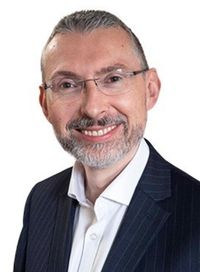 Business and corporate lawyer Dermot Callinan, who specialises in business sales and purchases in a wide range of sectors including engineering, accountancy, IT, education, pharmacies, retail and financial services, has joined national firm Excello Law in Staffordshire in the Midlands from Myers & Co, where he was director of business law services.
Qualifying in 1998 and based in Stoke on Trent, he deals with company grouping, EMI share schemes and corporate finance as well as drafting shareholder agreements, partnership agreements, investor documentation and cross option agreements.  Dermot is also a director of the East Cheshire Chamber of Commerce.
On joining the firm, Dermot said: "Having been a partner in a local firm for many years, I was initially looking to set up my own practice but kept coming back to Excello. The innovative business model combines the advantages of a large law firm, with a range of central support services, with the freedoms of being your own boss as a sole practitioner, without the major disadvantages of both.  I am looking forward to building my own practice with the firm."
Joanne Losty, director at Excello Law, commented: "Staffordshire and the West Midlands is a key area of growth for us.  Having set up offices in Birmingham and Leicester, we're now looking to open in Newcastle-under-Lyme and are delighted to welcome a lawyer of Dermot's experience to our team. He knows the client base in the region very well and will be a great asset to our business and corporate legal services offering."
Meet our lawyers
Our business model encourages true diversity, offering the opportunity for entrepreneurial lawyers from all backgrounds and legal career profiles
Contact us
Services
We pursue excellence in every aspect of our work, aiming to deliver quality, innovation and the highest standards of service
Contact us
Our Pricing

For certain services, we provide a clear indication of our pricing on our website.  These services include: