Benefits and pitfalls of employment, self-employment, tax and immigration in a post-Covid, post-Brexit landscape – recording available
This event has now taken place, but you may view a recording of the webinar here.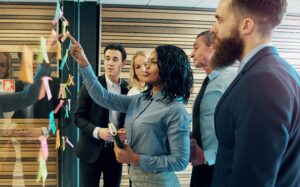 To help companies and business owners, we ran a free webinar, in partnership with ABG Accountants, focusing on the tax, employment and immigration points-based system post-Brexit for engaging workers and employees.
This took place at 9am on Wednesday 8 December.
Topics covered:
What impact does the immigration points-based system have on companies and business owners post-Brexit?
Risks and benefits of engaging workers in the gig economy.
How does the Uber tax ruling impact the gig economy and the self-employed?
Our Speakers:
Sonia Cheng, Excello Law – Sonia is an immigration solicitor who is experienced in handling domestic and corporate immigration matters including visas, migration status, citizenship, nationality and residency.
Nelu Abeygunasekera, Excello Law – Nelu is an employment lawyer who specialises in working with UK and global businesses.  She works with companies in a number of sectors including professional services, manufacturing, education, travel and logistics.
Victor Dauppe – Victor is ABG's tax partner and a highly respected tax professional and public speaker. Victor works closely with business owners and high net worth individuals to consider any available tax planning opportunities.
Meet our lawyers
Our business model encourages true diversity, offering the opportunity for entrepreneurial lawyers from all backgrounds and legal career profiles
Contact us
Services
We pursue excellence in every aspect of our work, aiming to deliver quality, innovation and the highest standards of service
Contact us
Our Pricing

For certain services, we provide a clear indication of our pricing on our website.  These services include: