Trade & Investment (post Brexit) update: Estonia, UK regulatory reform and investment into UK tech
Brexit and Estonia
On 10th September 2021, the online newsletter, City AM, published an interview with the new Prime Minister of Estonia, Kaja Kallas, in which she is reported to have said that Brexit has led to around 4,000 UK companies setting up business in Estonia, an EU member state, mostly by registering for Estonia's e-residency scheme.
According to an Estonian Government website focused on the UK, the Estonian e-residency scheme enables a UK entrepreneur to start an EU company without leaving the UK and to manage that company entirely online and to have access to business banking, accounting, tax, consulting, and other services "from the e-residency marketplace".
Apart from the ease of establishing and managing a company in Estonia through the e-residency scheme and the access that the scheme gives to the EU and EU customers, Mme Kallas referred to Estonia's flourishing tech scene and digital infrastructure as reasons for UK businesses to come to Estonia.
Mme Kallas is reported to have said that Estonia currently has seven unicorns – tech firms valued at more than US$1bn. "Given that we are only 1.3m people, this is a lot", she is quoted as pointing out.
Interesting stuff!
Brexit and UK Regulatory Reform
On 16th September 2021, Lord David Frost, the Government Cabinet Office Minister responsible for post-Brexit reform, made a statement to the UK's House of Lords in which he outlined plans for post-Brexit regulatory reform, including the UK Government's intention to respond to the 2021 report of Sir Iain Duncan Smith's Taskforce on Innovation, Growth and Regulatory Reform (TIGRR).
One of the most significant aspects of Lord Frost's statement from a legal perspective was his confirmation of the UK Government's intention to conduct a review of so-called "Retained EU law", by which he meant "the very many pieces of legislation which we took onto our own statute book through the European Union (Withdrawal) Act 2018".  He explained that this review would focus on removing "the special status of retained EU law, so that it is no longer a distinct category of UK domestic law, but normalised within our law, with a clear legislative status". He also made it clear that the review would also focus on ensuring that all UK courts would have "the full ability to depart from EU case law according to normal rules".
Lord Frost also mentioned the UK Government's intention to bring forward reforming legislation in a number of disparate areas of regulation, including a new trusted data rights regime, new legislation on genetically modified organisms and an overhaul of the UK's clinical trial frameworks, taking advantage in this last case of the UK's new Medicines and Medical Devices Act 2021.
In a separate paper, which accompanied the speech, Lord Frost listed at least 23 areas of possible legislative reform that the UK Government wished to consider, which he categorised as "Brexit opportunities" and which take account of the TIGRR report's recommendations.
Amongst the 23 areas of possible legislative reform, there were two outline proposals which were of particular interest to those concerned with company law and corporate governance.
It may be best to quote the description of these proposals verbatim:-
"Dematerialisation of shares – Although the majority of shares are held in electronic form, a minority are held in paper form. It is more expensive and takes longer for holders of paper shares to trade them and there is a risk of certificates going astray. The Government will work with industry, regulators and shareholders in the medium term to determine the best mechanism for converting these paper shares into electronic form, while preserving the rights of existing shareholders."
The implication from this brief statement is that the dematerialisation proposal will relate mainly to shares in quoted public companies and it remains to be seen to what extent it applies as well to unquoted public companies and to private companies.
"Execution of Documents – The Government is sponsoring an independent judicially-chaired Industry Working Group of experts to look at increasing best practice and confidence in the use of electronic signatures and other electronic ways of executing documents. By improving clarity in this area, the group's work will help ensure businesses can use electronic documentation with confidence, in turn enabling them to make the most of digital innovations and greener working practices. The Group was recommended in a Law Commission report (https://www.lawcom.gov.uk/project/electronic-exection-of-documents/) which concluded that e-signatures were legally valid for the vast majority of business and legal transactions."
Clarification of and updating the law relating to the execution of documents may be of huge practical importance to the way in which business is conducted by companies and others. (It may also, of course, be hugely important to legal transactions generally.
Brexit and Venture Capital Investment into UK Tech
On 20th September 2021, The Times and City AM both published articles on a report by Tech Nation, the lobby group, and Dealroom, a data provider, that venture capital investment into private UK technology companies (apparently 1400 of them) reached £13.5 billion in the first six months of 2021, more than the total investment into private UK technology companies in the whole of 2020 and apparently more than the combined investment into German, French and Israeli private technology companies in the same six months' period.
UK financial technology (Fintech) and health technology (Healthtech) businesses seem to have attracted the most interest, with the challenger fintech bank, Revolut, being the most valuable of the fintech companies concerned, being valued at £23bn at the time of its £577m Series E fundraising round in July 2021.
According to The Times article, the UK now stands third behind the US and China in terms of attracting start-up funding.
Other European hubs have also been attracting a lot of venture capital interest, with The Times reporting, by way of example, on the US$ 2.5 billion fundraising in June 2021 by Northvolt, the battery start-up based in Stockholm, and on the valuation at US$46 billion of Klarna, the Swedish "buy now, pay later" operator, in the same month. It is good to hear this because the world is such an inter-connected place.
It appears that venture capital investment into the UK has survived  the combined onslaught of Covid-19 and Brexit so far and it will be interesting to monitor how things progress in the second half of 2021.
Disclaimer: Nothing in the Legal Insights section and this blog is intended to provide legal or other professional advice and, if readers are interested, they should consider taking separate legal or other professional advice accordingly.
---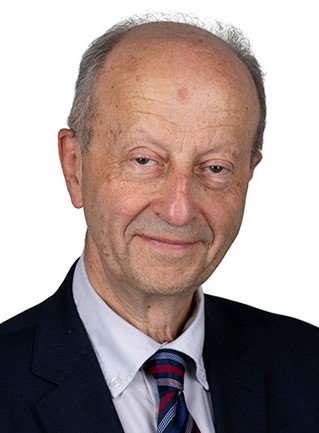 Partner in Business & Corporate, Commercial Contracts
& Insolvency & Corporate Recovery
Meet our lawyers
Our business model encourages true diversity, offering the opportunity for entrepreneurial lawyers from all backgrounds and legal career profiles
Contact us
Services
We pursue excellence in every aspect of our work, aiming to deliver quality, innovation and the highest standards of service
Contact us
Our Pricing

For certain services, we provide a clear indication of our pricing on our website.  These services include: