Recent tribunal win is a stark reminder of the burden of proof in employment discrimination tribunals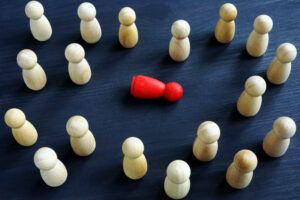 A recent victory in an Employment Appeal Tribunal serves as a reminder to judges and employers of the requirement for Tribunals to carefully consider the potential shift of the burden of proof onto Respondent employers to show their actions were not tainted by discrimination.
Mrs A Field, represented by Carole Spencer of Excello Law and Barrister Daniel Brown of 3 Paper Buildings, had been employed as an accounts assistant at Steve Pye & Co. She claimed in a 2020 employment tribunal that she had been the victim of discrimination in respect of her disabilities, with her employer failing to make reasonable adjustments to accommodate her condition – she resigned from her employment and brought claims of discrimination and constructive unfair dismissal. Mrs Field's claims were unsuccessful at first instance.
Mrs Field's legal team successfully argued in an Employment Appeal Tribunal, in which judgment was handed down on 5 May 2022, that the 2020 tribunal erred in law, including by failing to address the facts presented as potentially sufficient to shift the burden of proof to the respondents.
The burden of proof to 'prove' the discrimination falls to the Claimant employee, however this can be shifted to the Respondent employer and consideration of the same must be done under a two-step process. The initial step is an assessment as to whether the claimant has established facts from which a tribunal could conclude, on the balance of probabilities, absent any explanation, that the alleged discrimination has occurred; a prima facie case. If the employee succeeds in doing so, the burden shifts to the employer to explain the treatment, and seek to satisfy the tribunal that it was not tainted by discrimination.
Having ordered disclosure of all communications between the respondents and their HR provider, Judge Postle in the initial tribunal in July 2020 seemingly disregarded potentially discriminatory messages and failed to consider their evidential value in shifting the burden of proof. This decision was found to be errant in the judgment handed down on the appeal – the judge concluded that "the employment tribunal failed to analyse evidence that arguably was sufficient to shift the burden of proof."
Carole Spencer at Excello Law, the law firm acting for Mrs Field, commented: "This ruling in my client's favour is a stark reminder to employers; firstly, of the fact that these communications are disclosable; they can and will come to light, and secondly that a discriminatory approach or attitude shown elsewhere in the evidence can shift the burden of proof to the Respondent, leaving them with the burden of convincing a Tribunal that their actions overall were not tainted by discrimination."
Excello employment partner Alasdair Hobbs commented "We are pleased to see justice prevail and this case be remitted to a fresh hearing. We look forward to continuing to represent Ms Field."
Disclaimer: Nothing in the Legal Insights section and this blog is intended to provide legal or other professional advice and, if readers are interested, they should consider taking separate legal or other professional advice accordingly.
Meet our lawyers
Our business model encourages true diversity, offering the opportunity for entrepreneurial lawyers from all backgrounds and legal career profiles
Contact us
Services
We pursue excellence in every aspect of our work, aiming to deliver quality, innovation and the highest standards of service
Contact us
Our Pricing

For certain services, we provide a clear indication of our pricing on our website.  These services include: